Antique City Show moves to Allentown, Penn.
Review and photos by R. Scudder Smith
ALLENTOWN, PENN. – "I bought the Antique City Show from Norm Schaut two years ago and since it was already booked at the facility on Lehigh's campus in Bethlehem, I had to have it there, but it was not an ideal venue," said Bill Thomas of Holiday Promotions said. He noted that visitors were finding the building difficult to find, parking was not near the building, toilets were inadequate, and the catering service was not up to par. "I decided to ask my dealers if they would like to move and, if so, where they would like to go," said Bill. The proposal to move was well received by dealers and all but one suggested moving the show to the Allentown Fairgrounds. And that's exactly what happened.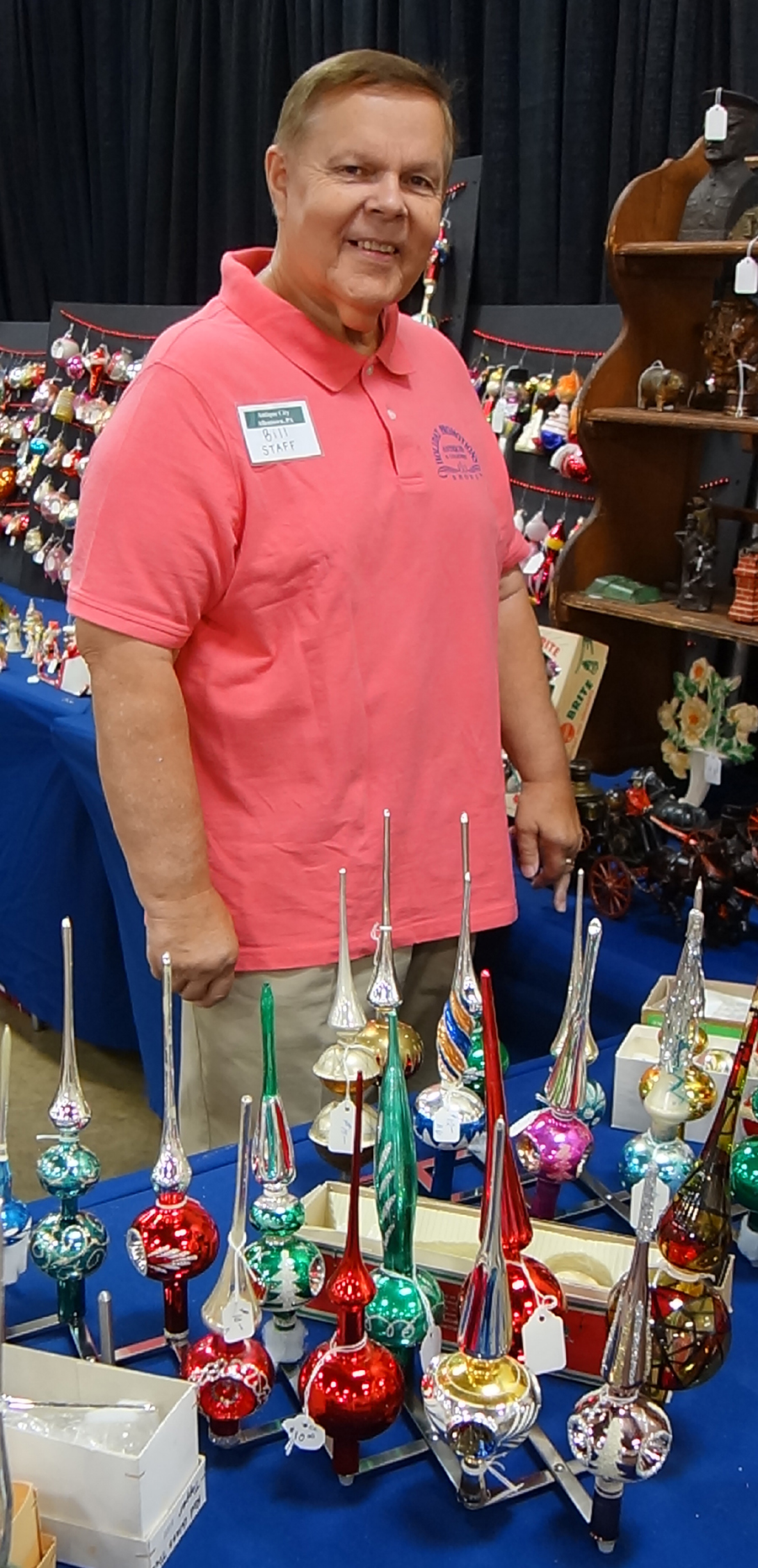 On Saturday and Sunday June 18-19, Antique City opened its doors at the 302 North 17th Street location. 130 exhibitors were housed in a large room with an oversupply of around ten dealers in an adjoining room. "We had some last minute vendors who either called or showed up for a booth, so we attended the liaison room to accommodate them," said Bill. He mentioned that in the future, as the fair continues to grow, both rooms will be needed to fit in all exhibitors.
Advertised as "5 shows in one!" The show opened at 8am on Saturday with a $ 10 preview that attracted about 400 viewers for an early look. The regular hours of 10 a.m. to 5 p.m. had a $ 5 entry fee, as did the Sunday hours of 10 a.m. to 4 p.m. "Sunday wasn't as busy as we'd hoped, but some people came and it was sold on both days. A total of almost 1,400 people attended the two-day show, "said Bill.
"We like to think we're giving the public five shows in one," he said, listing the categories that are prominent across the board. Toys and dolls are piled high in some stalls, advertisements attract attention with graphic pieces made of china, cardboard and paper promoting things like cars, tires, medicines and war bonds, while the holidays come with a range of Christmas decorations , a couple of feather trees and some Santa Claus figures, and Halloween is remembered with a number of early costumes and paper mache jack-o'-lanterns. Primitive and rural items such as tools and kitchen utensils, stoneware and redware are on sale, and some dealers only present a general range of items, including quilts, postcards, jewelry, doorstops and razor cups, books and some early publications, and glass items from Tiffany to the Depression.
If you plan ahead, mark June 17-18 for Antique City 2017 in Allentown. For more information, please call 410-538-5558.