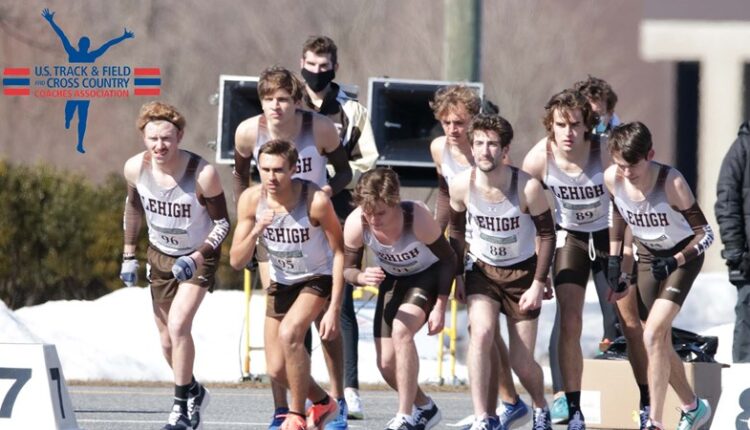 MXC earns USTCCA All-Academic honors
Story links
BETHLEHEM, Pa. – The Lehigh men's cross country team continues to be superb in the classroom as the Mountain Hawks have been recognized by the USTFCCCA. Lehigh was one of 220 NCAA Division I schools honored by the U.S. Athletics and Cross Country Coaches Association.
To qualify for the All-Academic Award, teams must have a cumulative GPA of 3.0 on a scale including the most recent evaluation period.
"Lehigh is an elite institution with a long history of academic excellence. This award recognizes the daily dedication of all of our student athletes in the classroom," said Head Coach Todd Etters. "To be a very successful college runner and a great student takes a very similar level of commitment. In our program, academics and track and field athletes have always been considered hand in hand."
That fall, the Mountain Hawks achieved a GPA of 3.27, while the team's GPA last year was 3.08. 191 schools were accepted into the USTFCCCA All-Academic Team, while 220 schools were recognized this year.
The full list of schools recognized by the U.S. Athletics and Cross Country Coaches Association can be found HERE