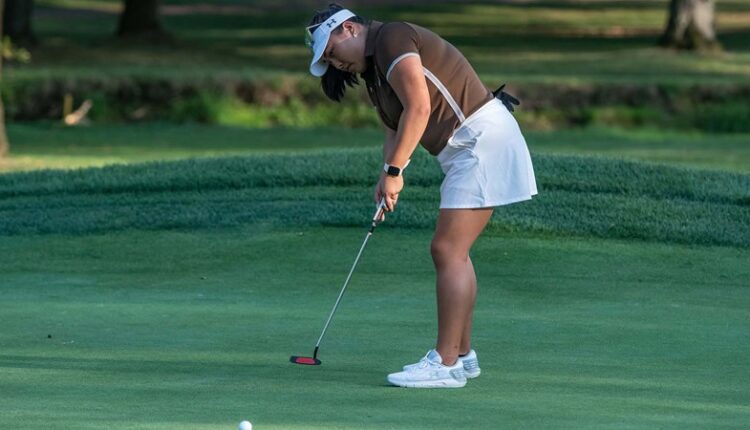 Lehigh Has Top Three Individuals in 25 Stroke Victory Over La Salle
Story links
AMBLER, PA. – Although the Lehigh women's golf team was limited to four active players, they scored a 25-stroke win over La Salle on Monday at Talamore Country Club. The Mountain Hawks had the top three people, defeating the Explorers 343-368.
Senior Angela Ding led the charges for the Mountain Hawks, shooting eight over par 80 to accelerate the 10-player field. Sophomore Hannah Foster finished second with an 83 and newcomer Sophie Holland came third with a round of 85.
Sophomore Marina Mendez shot 95 and finished sixth.
La Salle was run by Hannah Baslers 86.
Lehigh and La Salle will meet again on Tuesday in Stroke Play, this time at the Steel Club in Hellertown, Pennsylvania. The first start times are set at 11 a.m.