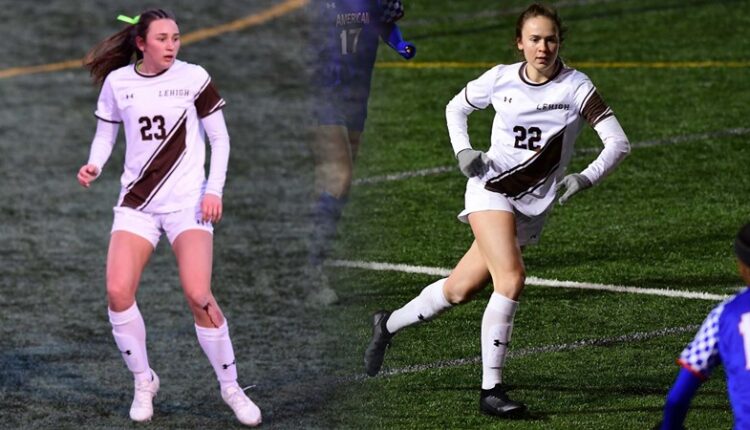 Casey and Murphy Earn Patriot League Weekly Awards
Story links
Complete publication of the Patriot League
BETHLEHEM, PA. – After Saturday's 1-0 season opener win against the Americans, Lehigh women's soccer junior Bridget Casey and second Mattie Murphy were named Patriot League Defensive and Midfielder of the Week, respectively, as announced on Tuesday. The duo linked the only goal of the game while making an important contribution to a strong defensive effort.
Casey was part of a line of defense that allowed only five shots in the entire game, of which only two fell on goal. She scored the only goal of the game, her first career goal, in the 53rd minute from a distance. Casey and the Mountain Hawks didn't allow a single shot over the 31:09 final. Saturday was only Casey's second game since he entered the 2018 Patriot League Championship (almost two and a half years ago). Casey missed all but one game last season due to an injury.
Meanwhile, Murphy was a supporter of Casey's goal and was part of the Mountain Hawks defense, which began their first season opening and the Patriot League closing since the 2017 fall season.
Take a look at our only goal of the game in today's 1-0 win over American at the foot of Bridget Casey! # PLTop3 # SCTop10 pic.twitter.com/yJgYzGIW3F
– Lehigh W. Soccer (@LehighWSoccer) March 7, 2021

Lehigh will be back in action this weekend at Army West Point, which is now scheduled for Saturday, March 13th at 7pm
Like Lehigh women's football on Facebook, Consequences Twitter and Instagram for more updates on the Mountain Hawks.