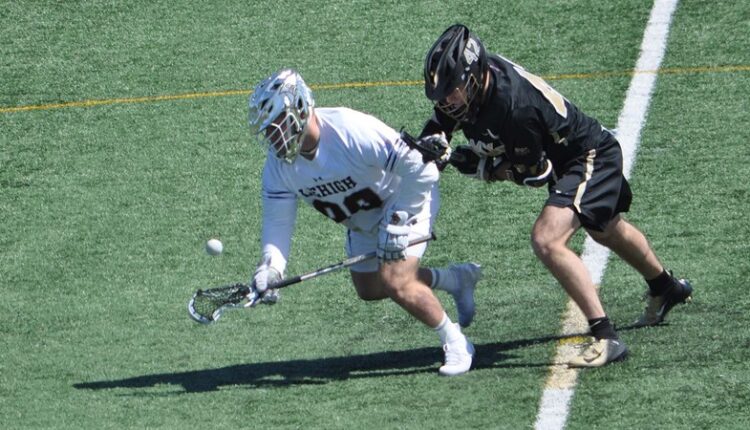 Sisselberger Named to USILA National Team of the Week
Story links
BETHLEHEM, PA. – Mike Sisselberger, Lacrosse Junior Faceoff Specialist for Lehigh Men, received the more deserved recognition on Tuesday and was named to the USILA National Team of the Week. It does so one day after being appointed Patriot League Faceoff Specialist of the Week. Sisselberger finished Saturday's 13:12 win against Army West Point No. 7 and won 23 of 27 encounters with 14 groundballs. After Lehigh's 10-6 win over Loyola, he and Senior James Spence will be the second Mountain Hawk of the season to join the national team of the week.
Saturday marked Sisselberger's career highs in terms of matches won and won. Stevie Grabher, the Army's top faceoff specialist (and reigning faceoff specialist of the week in the Patriot League) was only 1-13 against Sisselberger. Sisselberger won all five goals in the first quarter, 12 of 13 in the first half and 15 of the first 16 for the game. He currently leads the nation with 77.6 percent (72.2) while collecting groundballs.
Check out the highlights from Mike Sisselberger's performance on Saturday, @PatriotLeague Faceoff Specialist of the Week and Member of the @ USILA_Lax National Team of the Week! pic.twitter.com/3Wdgh4ZNMX
– Lehigh Lacrosse (@LehighLacrosse) April 6, 2021

After winning on Saturday, Mountain Hawks are ranked 7th in the Inside Lacrosse / Media poll and 8th in the USILA and Nike / US Lacrosse polls. Lehigh will be home this Saturday at 4pm on ESPN + host a ranked Navy squad.
Like the Lehigh men's lacrosse Facebook, Consequences Twitter and Instagram for more updates on the Mountain Hawks.