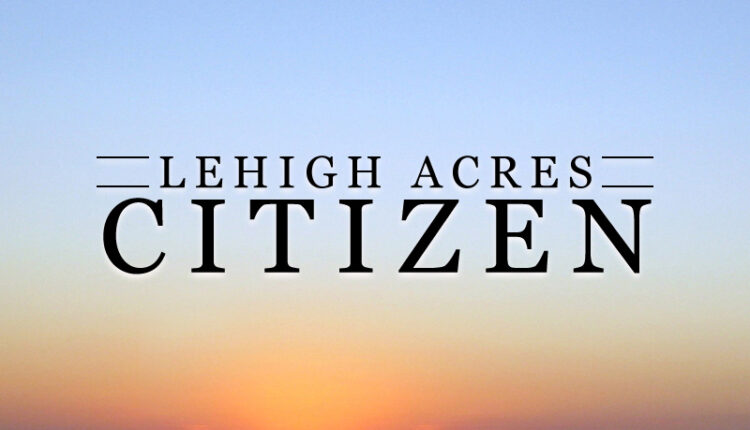 Progress continues for new school in Lehigh | News, Sports, Jobs
The Lee County School Board gave its approval during a board meeting this week to move forward "J" elementary, as well as an extension of "MM" Middle school.
The school board unanimously approved the ranking "J" elementary and extension of "MM" Middle school at their meeting last Tuesday for architectural services. The rankings were in order for ADG Architecture, LLC, RG Architects, PA, and StudioPlus, LLC. By approving the ranking, the district can enter the negotiation process.
There has been a lot of discussion about the extension and "J" Elementary school at the board meeting when some were confused as to why the agenda item came up in front of them again.
"I don't understand how to build a new school and have an extension on top of that." Board member Melisa Giovannelli said. "That should have all been included. I don't get it. I find it really hard to spend extra money. "
Executive director of operations planning and projects, Kathie Ebaugh, said that when she determined it was appropriate to build this additional building, it was already too far from building the current campus.
"As we were preparing to build J, we saw an opportunity to achieve the same cost savings by having an architect and construction management team without going back to the original contract and delaying the time. We were too far down in the process with building the original MM. " She said.
The original MM building is due to open in August. The additional building next to the building will house 12 additional classrooms or 264 student stations as part of the primary school "J" because they are on the same site.
"When we originally built the MM campus, we created the basis and the opportunity to expand into a new building, but we haven't added the new building at this point." Said Ebaugh. "We are finishing the construction for which we prepared but which we did not build for."
The location of the new MM school is at 641 and 651 Sunrise Blvd. The foundation stone was laid in September.
"As a board member, I don't remember anyone telling me we had to build this additional building in a few months." Giovannelli said she was attending a ceremony in September.
According to Dominic Gemelli, director of planning growth and capacity, a survey on the construction of a middle school was approved by the Ministry of Education in 2016 "MM" It had nothing to do with the fact that the district ever moved Lehigh Acres Middle School.
When approved in 2016, it was included in the district's capital plan and submitted to the board for approval for construction. Since then, the district has passed half a cent sales tax, which has given them flexibility. Therefore, approval from the Ministry of Education is not required.
Gemelli said they could go ahead and build, one the complement and two "J" that has not been approved by the DOE. Both schools will be built with local money, be it millage or half a penny sales tax.
Scott Rickenbocker, Director of Construction Project Management, said mechanical rough-ins and electrical wiring are underway at Lehigh Acres "MM." In building two, the drywall on the first floor is 100 percent complete. The second and third floors begin with drywall and painting work. Paint and ceiling panels are 90 percent complete and cabinet installations are in progress.
In addition, Rickenbocker said that the central power plant is permanently supplied with electricity and the other buildings are currently being temporarily supplied with electricity.
Major completion has been tentatively set for July 15, 2021, though he believes it will be largely complete by mid-May. He said the school will be open and classes will be underway while they build the extension to the building.
"It will be erected during the school year" Said Rickenbocker.
With the architectural services' approval, Rickenbocker said they would begin negotiations for the "J" Building and the complement to "MM" Campus.
He stated that the addition would be on an existing building. Rickenbocker said they will break through the outer walls and connect them right in the stair tower of the existing 12 classroom building.
Board member Gwyn Gittens told the board that she did a tour and it was excellent.
"I was very impressed with the planning committee for this school. It's a wonderful collaboration, and if we keep growing we will do much better what we produce and have for our students. " She said.