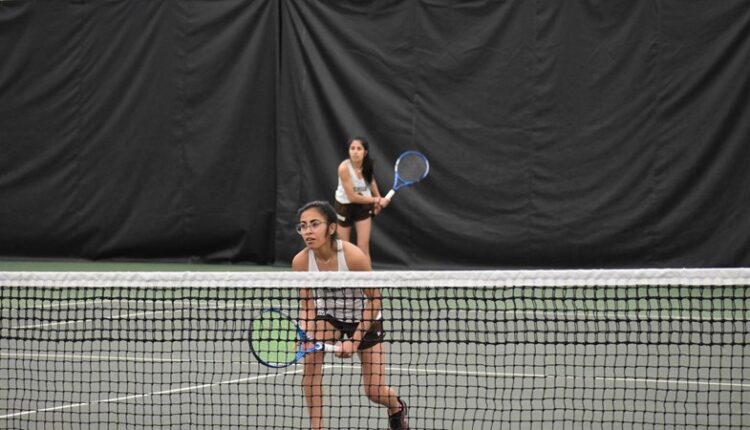 Mountain Hawks Topped By St. John's Sunday
story links
BETHLEHEM, Pa. – Coming off of a weekend with back-to-back wins, the Lehigh women's tennis team was unable to hold onto the winning momentum. The Mountain Hawks fell to St. John's, 7-0 at Lewis Tennis Center on Sunday afternoon.
Lehigh struggled to find his momentum early in the match, losing both doubles matches after forfeiting the third.
Going down one into singles play, the Mountain Hawks were unable to find their rhythm. First-year Hamsa Javagal lost her first match of the year at the No. 1 spot, defeated by St. John's Mouna Bouzgarrou 6-2, 6-2.
Sophomores Anushka Dania and Megha Dania each lost their third singles matches of the year. Megha fell to Jayden Nielsen 6-1, 6-0 at the No. 3 spot while Anushka fell to Yesica de Lucas 8-3 at the No. 4 spot.
Lehigh will have a week-long break before heading down to Hilton Head, SC over Spring Break. The Mountain Hawks will play in two matches down south. They'll take on George Washington on Tuesday, March 15 at 8:30 am and South Carolina State on Wednesday at 12 pm
Doubles:
Nielsen / de Lucas (SJU) def. Javagal-James (Lehigh) 6-0

Bouzgarrou

/ Haakansson (SJU) def. M Dania v A Dania (Lehigh) 3-0
singles:
Mouna Bouzgarrou (SJU) def. Hamsa Javagal (Lehigh) 6-2, 6-2

Lalita Devarakonda (SJU) def. Junmoke James (Lehigh) 7-6(4), 6-2

Jayden Nielsen (SJU) def. Megha Dania (Lehigh) 6-1, 6-0

Yesica de Lucas (SJU) def. Anushka Dania (Lehigh) 8-3