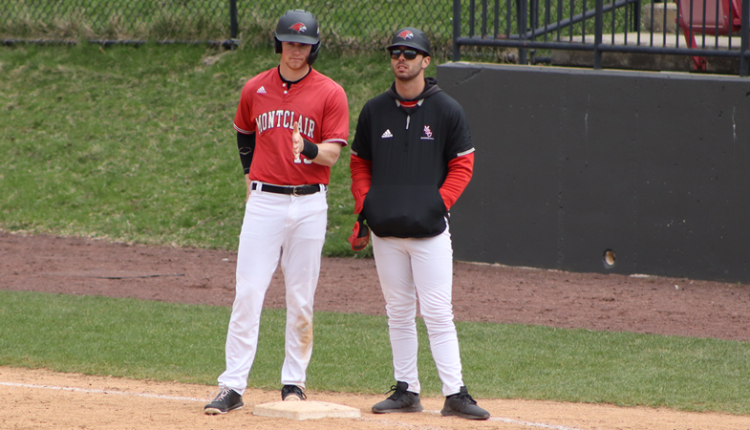 Knight Named Lehigh's New Pitching Coach
story links
BETHLEHEM, Pa. – In addition to the Lehigh baseball coaching staff, head coach Sean Leary announced Pat Knight as the program's new Pitching Coach on Tuesday.
"I feel extremely honored to join the staff here at Lehigh," said Knight. "I would like to thank Coach Leary and Coach Miller for this opportunity. The combination of athletic and academic reputation at this university is truly special and words cannot describe how excited I am to start this fall and start chasing Patriot League Championships."
Knight comes to Lehigh from Montclair State University where he served the baseball program as an assistant coach. In three seasons, he helped guide the Red Hawks from 12 wins in 2019 to a Top 25 national ranking in 2022.
In 2022, Knight led Montclair State to its first 30-win season since 2006 and first NCAA regional appearance since 2009. Under his tutelage, nine different Red Hawks were named All-Conference honorees and one was named a Third Team All-American (Peter Cosentino).
Prior to the start of his coaching career, Knight played two years as a pitcher at Brookdale Community College before transferring to George Washington for his final two seasons.
With Brookdale, Knight was a Third Team All-Region selection in 2017, going 9-3 with 80 strikeouts in 82.1 innings of work.
A key contributor for the Colonials in his final two years of eligibility, Knight made a team-high 48 appearances during that span. During his senior season in 2019, he went 6-3 in 42.2 innings, striking out a team-high 54 batters .
The Cranford, NJ native graduated from GW with a bachelor's degree in Organizational Sciences.
Like Lehigh Baseball on Facebook, follow on Twitter other Instagram for continued updates on the Mountain Hawks.