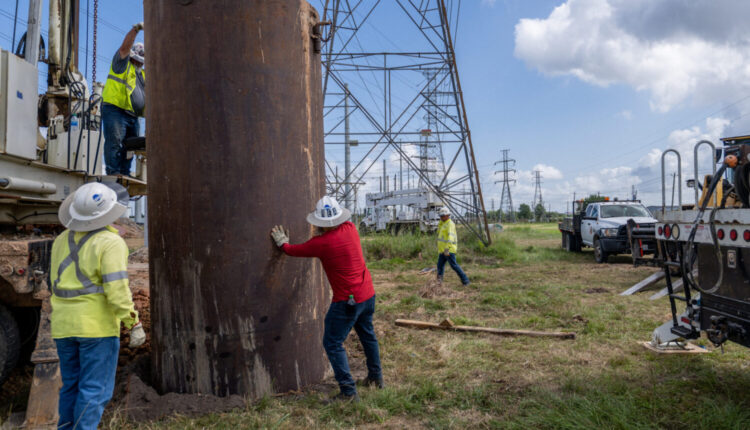 Workers are less productive in key states. Here's what that means for the economy | Analysis
That could be another sign of difficulty in energy-producing states, which had a hard time capitalizing on high oil prices last year because of workforce shortages. Hawaii and Nevada could be seeing the impact of a revival in tourism: Those industries are key in those states but are lower-paying on average than white-collar jobs that were more pandemic-proof.
The only sizable increase in productivity was in Idaho, which saw an influx of tech workers moving from California and Washington state. Idaho, which was up 4% to $65.51, in 2021 had the lowest labor productivity except for Mississippi, but in 2022 it surpassed Arkansas, Maine, Montana and South Carolina.
The U.S. as a whole could add $10 trillion to its economy over the next decade by returning to historical patterns of high productivity growth, according to a February report by the McKinsey Global Institute, a research arm of the consulting firm.
Despite last year's decline, authors of the McKinsey report still see large states like California leading the way in future productivity, McKinsey spokesperson Rebeca Robboy said.
The report, which analyzed pre-pandemic trends through 2019, cited California as well as Colorado, Massachusetts, New York, North Dakota, Texas and Washington as "both more productive and increasing productivity faster than the US average." With the updated numbers, only Texas has dropped off the list, Robboy said.
"The 2022 state numbers don't fundamentally change our story," Robboy said in a statement. "Some of our higher growth states like California declined more rapidly in 2022. But over the longer period since 2007 the only real change is Texas drops below the average and out of our leading group of states."
McKinsey does not see the drops between 2021 and 2022 as a sign of recession, and the "jury is still out" on whether remote work is a culprit, Robboy said.
Daniel Hamermesh, an emeritus economics professor at the University of Texas at Austin, said the productivity numbers for that state show weakness compared with the state's large size and fast growth.
"Texas has been a leader in GDP growth but that's because of its size. It has contributed less on a per capita basis than the other big states: Florida, California and New York," Hamermesh said. "In terms of growth in productivity over the longer term, it looks pretty bad. It's not a happy thing for Texas."
While business leaders point to remote work as a possible cause of decreased productivity, in a phenomenon some researchers call "productivity paranoia," other economists are skeptical.
It's hard to measure the difference between remote and on-site work productivity, said Jose Maria Barrero, an economist and co-founder of the WFH Research project, which analyzes the phenomenon of working from home.
"I am very skeptical that remote work is dragging down productivity. There are more mundane reasons to explain why productivity has fluctuated," Barrero said. For the average worker, 30% of work is now done at home, and that figure hasn't changed much in the past year, he said.
"Profitability at the firms employing these knowledge workers rose for pandemic-related reasons," Barrero said. "2020 and 2021 were bumper years for the financial sector as firms sought cheap capital, and there was a similar boom in tech."


Originally published at www.penncapital-star.com,by Tim Henderson