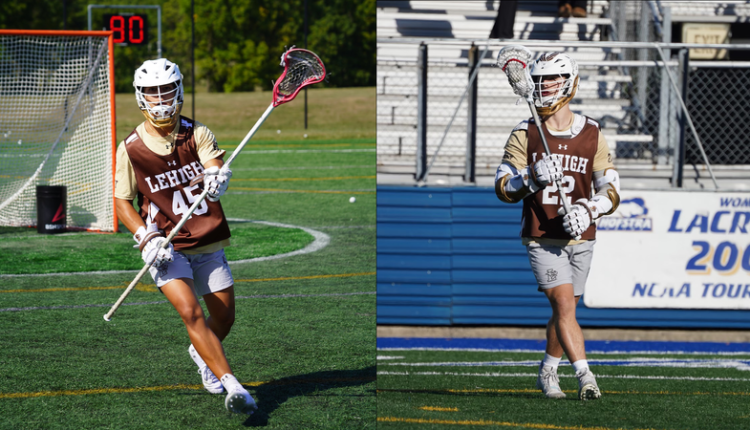 Rodny and Checo named to IL Power Rankings
story links
BETHLEHEM, Pa. – First-years Grant Rodny and Richard Checo were both named to the Inside Lacrosse/Evoshield Power 100 Freshman Rankings, Inside Lacrosse announced Tuesday.
This is the first time that Inside Lacrosse has published rankings like this for this particular class as the COVID-19 pandemic didn't allow them to fairly rank everyone before this point.
Rodny was listed as a four-star and was the No.54 freshman, while Checo, who was a four-star as well, was just three spots behind Rodny at No. 57
Rodny, a Colorado Springs, Colorado native was named the MVP of the Adrenaline All-American game. The attackman set a Colorado single-season record of 81 goals his senior season. Rodny also recorded 23 assists and was the Colorado 4A Player of the Year.
Checo, an Oakton, Virginia native was named a Nike All-American. The LSM helped lead St. Johns to a perfect 19-0 season last year, where they captured a WCAC title. He was also named a first-team WCAC honoree.
The Mountain Hawks just wrapped up their fall ball season, taking on Hofstra and Quinnipiac at the Nick Colleluori classic and Virginia and Richmond at the American Boy Fall Brawl.
Like Lehigh men's lacrosse on Facebook, follow on Twitter and Instagram for continued updates on the Mountain Hawks.