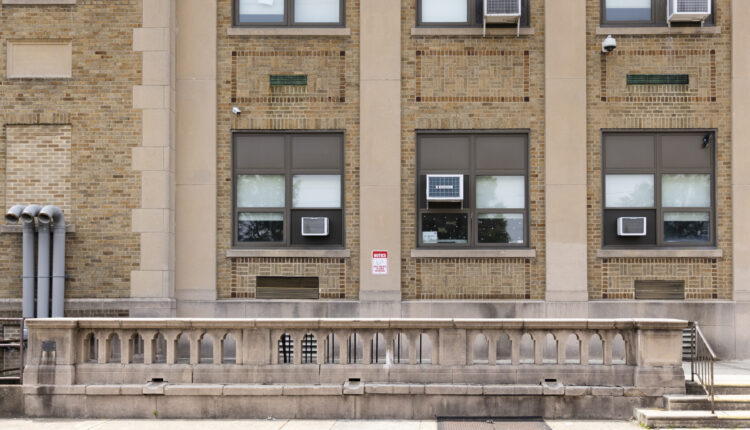 Lawmakers look for answers to fix Pennsylvania's unconstitutional school funding system – Pennsylvania Capital-Star
Leaders in Pennsylvania school districts, large and small, are forced to make unthinkable decisions as they work within crumbling buildings, triage educational resources and improvise a social safety net, state officials heard this week.
Educators, public school advocates, a student and an economist laid bare the depth and breadth of the commonwealth's school funding shortfall as a panel of 15 legislators and deputies from Gov. Josh Shapiro's administration began the work of finding solutions.
The state's Basic Education Funding Commission is reviewing Pennsylvania's public school funding scheme for the first time in eight years. This time it has a mandate to correct unconstitutional discrepancies in the educational opportunities afforded to children in the state's poorest and wealthiest districts.
The takeaway from more than nine hours of testimony at hearings Tuesday in Allentown, Wednesday in Harrisburg, and Thursday in Philadelphia are that the funding shortfall is about $2 billion larger than previously thought. And simply putting more money into the system won't fix the problem, lawmakers said.
"What we're recognizing is that there needs to be a combination of changes if there is going to be transformational reform," state Rep. Jesse Topper, R-Bedford, told the Capital-Star.
Established by the General Assembly in 2014, the commission is charged with convening every five years to review the state's public education funding scheme and make recommendations on the distribution of core educational funding. 
Funding the 500: A landmark school funding case put K-12 spending on trial
It last met in 2015, when it developed the fair funding formula used to distribute new public education money, but meetings that should have taken place in 2020 were postponed because of the pandemic. 
The state has long  relied on property taxes to raise a substantial portion of public education funding. But in February, nearly a decade of litigation by parents and school districts over inequities created by the funding system culminated in  a Commonwealth Court ruling, which found that the system violates the state Constitution's guarantee of a "thorough and efficient" education for every child. 
"Ultimately, despite knowing that all children can learn, our system has failed to sufficiently prepare many of them for success in life," Dan Urevick-Ackelsberg, senior attorney at nonprofit firm The Public Interest Law Center, testified on Wednesday. "The system's failures are particularly placed upon the shoulders of low income children and children of color."
Matthew Kelly, a Penn State professor who analyzed the state's school funding system, testified that the shortfall is about $6.2 billion or about 20% of what the state currently spends each year.
Although Kelly had testified in the school funding trial –which resulted in the Commonwealth Court decision — that the funding gap was about $4.2 billion, he told the commission that estimate was based on a 2008 definition of adequate funding. That outdated definition did not include special education costs or other factors, such as a higher percentage of students from low-income families.
"And so the estimates that I shared at the time were very conservative because of that," Kelly said.
Much of the testimony the commission heard last week tracked what the court heard during the funding lawsuit. Urevick-Ackelsberg said it's important for members of the commission to hear in practical terms what "underfunding" means in communities across the commonwealth, adding that they may not have had the opportunity to closely read and digest the court's 800-page opinion.
Six school districts sued the state in 2014 in the lawsuit that led to the Commonwealth Court's decision. They include the Panther Valley School District in Carbon County, where Superintendent David McAndrews said the local economy never recovered from the decline of the anthracite coal industry decades ago. 
GET THE MORNING HEADLINES DELIVERED TO YOUR INBOX
SUBSCRIBE
As a result, Panther Valley School District is unable to raise sufficient funds even with one of the highest property tax rates in the state and struggles to hire teachers because it can't offer competitive salaries, McAndrews said. And despite class sizes approaching 30 students and a desperate need for more classroom space, the district is unable to upgrade its 60-year-old elementary school that has no air conditioning and a leaky roof.
"Our local taxpayers try hard to support our schools because our community is not wealthy. It is not enough. Not even close. There is nowhere else for us to turn. All this is why I'm here to help you understand what the court understood: that our kids deserve much more," McAndrews said.
Superintendent Brian Costello described "draconian measures" to bring costs in line with revenue in the Wilkes-Barre Area School District, where a quarter of the population lives in poverty and 81% of the students are economically disadvantaged.
With an $8 million annual deficit in the years after the 2008 great recession, the district cut all K-8 art classes, family consumer sciences and industrial arts. It also laid off every librarian, 37 teachers and 20 paraprofessionals.
"But districts like mine without local wealth to draw from are forced to choose between unacceptable options every school year," Costello said.
Although the district has a new high school that replaced two structurally unsound buildings, the bond the district issued to pay for the project brought an additional $8.5 million in costs that required the furlough of another 37 teachers. 
The new school has a STEM (science, technology, engineering and math) academy with specialized scientific equipment that prepares students for college and in-demand careers.
"But when we only have three teachers to staff it, we regularly have to turn away qualified students," Costello said. 
The commission also heard that the funding shortfall means a lack of resources in areas beyond the traditional role of educating children. With rising community violence and social pressures affecting students' mental health, the need for school counselors is greater than ever, but inadequate funding means they're in short supply. 
Trauma is so constant that it becomes regarded as normal. Trauma is not normal.
– Ashley Cooca, Philadelphia school counselor
Ashley Cooca, a counselor in the Philadelphia School District, recalled the Jan. 5, 2022 fire in the city's Fairmount section that killed 12 people, including nine children. The tragedy struck Bache-Martin Elementary School's 500 children hard, and Cooca's colleagues and community counseling resources responded to care for her and her students.
But, Cooca said, that degree of trauma is an outlier in Philadelphia, where a more subtle and nuanced trauma from gun violence, drug abuse, poverty, domestic violence, homelessness and abuse is the backdrop of students' daily life. 
"Trauma is so constant that it becomes regarded as normal. Trauma is not normal," Cooca said. 
Children everywhere have the right to high-quality mental health care, Cooca said, but as the only counselor for 500 students, she can't see everything that her students experience. 
"Students need intentional preventative and responsive care. And we simply don't have enough school counselors," she said.
Rep. Peter Schweyer, D-Lehigh, who is chairperson of the House Education Committee, said the testimony reinforced the Commonwealth Court's findings.
"What we learned was, what – candidly – advocates like me have been saying for a long time, is that we have been short-changing our families, we've been short-changing our kids," Schweyer said.


Originally published at www.penncapital-star.com,by Peter Hall