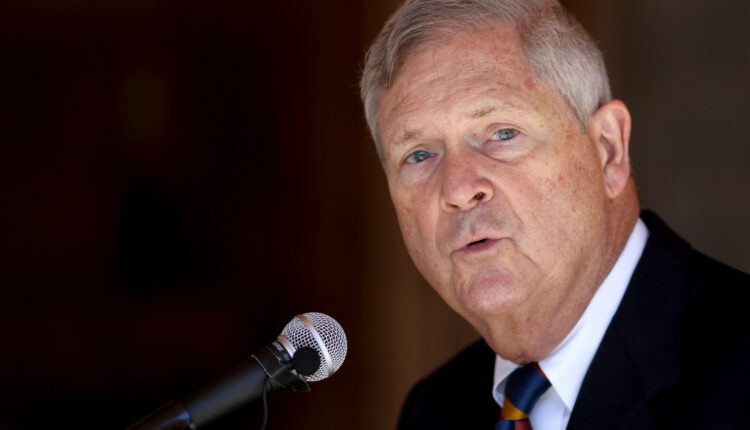 Feds pledge more than $1 billion to plant trees in cities – Pennsylvania Capital-Star
The U.S. Department of Agriculture has announced hundreds of grants that total about $1.13 billion to plant new trees and maintain them in cities across the country.
Tom Vilsack, the federal agriculture secretary and former governor of Iowa, traveled to Cedar Rapids Thursday to highlight the spending, which is being funded through last year's Inflation Reduction Act.
In 2020, Cedar Rapids was overwhelmed by a thunderstorm with significant straight-line winds — known as a derecho — that destroyed much of its tree canopy.
The city estimates that up to 100,000 trees were damaged or destroyed by winds that peaked at about 140 mph and persisted for more than 45 minutes. It has since launched a $37 million urban reforestation plan — called ReLeaf Cedar Rapids — that seeks to plant more than 40,000 trees along streets and in parks and to guide residents to help their own yards recover.
"We're allocating a $6 million award to the ReLeaf program so that Cedar Rapids can continue its efforts to restore and rebuild its forest and tree population," Vilsack said in a call with reporters.
The USDA's Forest Service grant program is meant to increase the overall tree canopy of cities and to give residents expanded access to parks. It has the potential to reduce temperatures in urban areas — lowering energy costs for residents — and to promote better air quality by reducing carbon dioxide and pollutants in the air that are absorbed by trees.
"No community should be left behind," Vilsack said. "For far too long, there have been communities that were marginalized or underserved in urban centers, and specifically with reference to forestry opportunities."
The grant program elicited more than 800 applications that asked for more than $6 billion of funding. The USDA awarded a little more than $1 billion to 385 applicants.
Pennsylvania organizations received a total of almost $28 million in grants, with the largest sums going to projects in Philadelphia ($12 million) and two in Pittsburgh (total of $9 million).
A total of $54 million went to a dozen national organizations, some of which have very specific targets, such as planting trees in schoolyards and in Latino communities.
Iowa Capital Dispatch is part of States Newsroom, a network of news bureaus supported by grants and a coalition of donors as a 501c(3) public charity. Iowa Capital Dispatch maintains editorial independence. Contact Editor Kathie Obradovich for questions: [email protected]. Follow Iowa Capital Dispatch on Facebook and Twitter.


Originally published at www.penncapital-star.com,by Jared Strong